Want to look up-to-date and fashionable in 2023? With larger frames, striking colors, and sleek shapes, selecting new designer eyeglass frames can be overwhelming if you're unsure where to start.
We've compiled our professional knowledge generated through years of experience helping people find the best frames that fit their face shape, lifestyles, and yearly trends. This blog explores the designer glasses frame styles that are popular now and in the coming year. With the variety of popular styles, everyone is bound to find the ideal frames at Raffy's in White plains.
Oversized frames
Although petite frames have been popular for years, oversized designer eyeglass frames have become a fashion staple. The bold look and striking statement make big frames perfect for an attention-grabbing style statement.
Newer styles now come with lens tints and gradient outlines, allowing you to customize your look even further. If you're looking for the perfect pair of glasses to get your style noticed in 2023, consider oversized eyeglass frames to update your wardrobe.
Transparent frames
Transparent eyeglass frames have topped yearly trends recently because of their many advantages. They provide a modern, fashionable look while remaining subtle, perfect for highlighting facial features.
Many eyeglass frame styles come in transparent variations now, making it easy to find a pair that works with your face shape. The lightweight designs of transparent frames make them ideal for anyone who wants to look stylish without feeling defined by their glasses.
These modern and comfortable frames can last for years with superior design and quality materials.
Square frames
Square frame eyeglass frames are a lasting trend. These classic frames offer both style and sophistication and can easily accessorize a variety of looks. They flatter most face shapes.
Even though they have been around for decades and have gone in and out of fashion, they are definitely an iconic look for bold individuals. Square frames are ideal for an effortless yet classic look.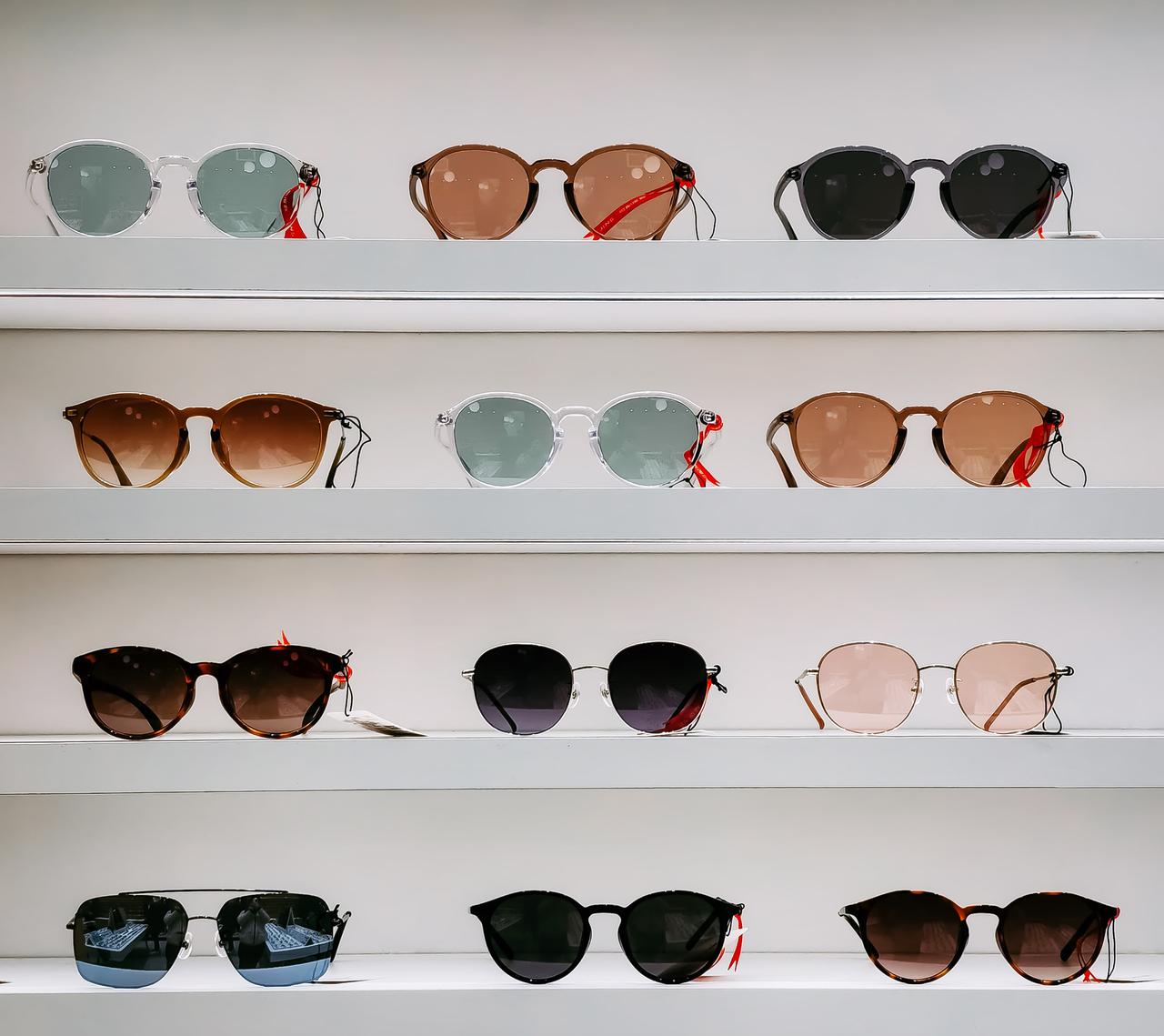 Bright colors
Bright colors are becoming increasingly popular in eyewear, ranging from subtle shades to bold, colorful patterns. Try a primary color if you're looking for something classic yet eye-catching. Or, for those wanting an understated look, opt for soft colors.
It is important to feel good about whatever style you choose and wear it confidently. With thousands of frames on the market, there's something out there for everyone. When you work with experienced professionals, they'll guide you to the ideal eyeglasses for your face shape and lifestyle.
Floral designs
Floral design eyeglass frames add fun to your overall look while maintaining a stylish and timeless aesthetic. This trend is becoming more popular as fashion cycles, and we have seen some beautiful takes.
Floral designs work exceptionally well with larger, square-shaped frames but can also give thinner, rectangular shapes a softer feel. Whether you're looking for a classic look or something more daring, floral designs offer you the perfect opportunity to express yourself in your eyewear without sacrificing style or functionality.
Find the trendiest designer eyeglass frames at Raphael Opticians in White Plains.
For the past 58 years, Raphael Opticians has provided New York with excellent service and exceptional quality glasses for complex prescriptions. Trust your vision––and your style––to the professionals with decades of experience backed with generations of knowledge. We've worked in this industry since eyeglasses were made with actual glass. While the materials may change, our commitment to individualized, dedicated care hasn't wavered.
Learn about the science behind your vision and then get the eyeglasses that not only help you to see but bring out your best features. Contact Raphael Opticians to schedule an appointment in the shop or to ask questions about your vision and our services.